So I've had this LPG tank sitting in the barn fully open & upside down for a while to air it out & make sure all the gas is out of it. While this was happening over the last few months, I've been thinking of what I can do with it, I was tossing up between an RF smoker & a grill, then I saw a guy had made I fire pit out of a smaller on by drilling holes around the bottom & cutting the top off about 2" below the handle ring & I thought I could do something similar with my tank, only I would take it up a notch.
Anyhoo, enough talk! Here is what I came up with.
First I drilled holes in the bottom to let the fire breathe.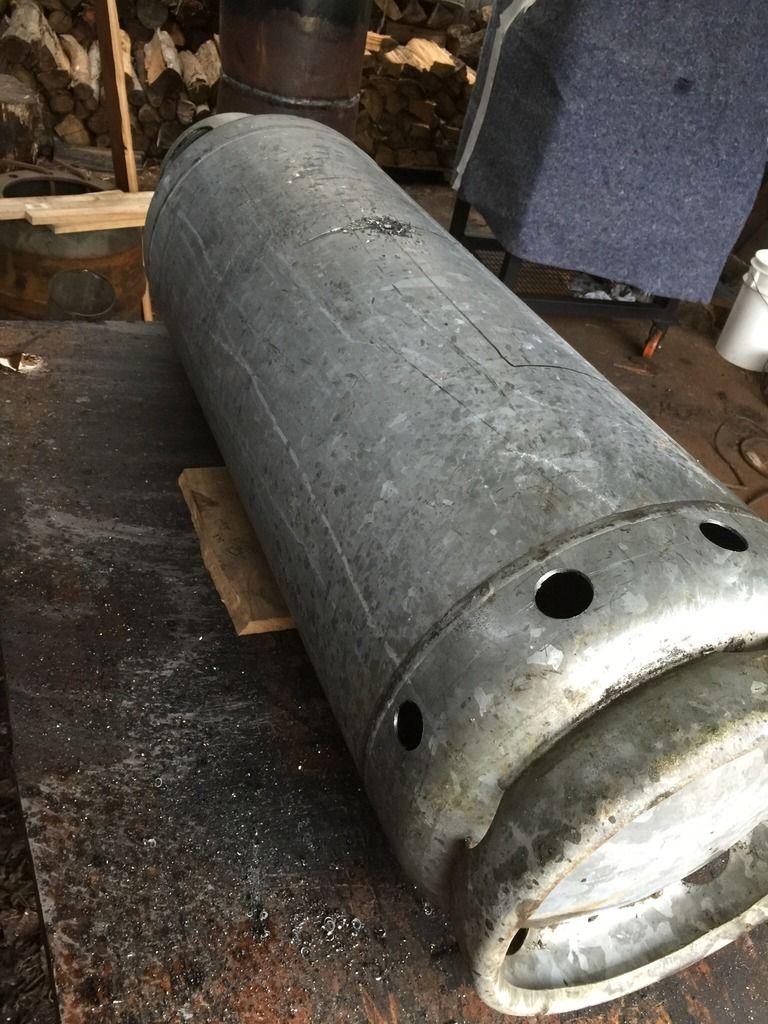 Then I drilled some holes in what will be the back & cut a door.
I cut off the handle at the top, cut a hole in the top & welded a 4" stainless pipe I had lying around for the stack
(Sorry, no pic of this one.
)
I stuck a stencil on the front & cut it out by hand with my plasma cutter (love that machine!)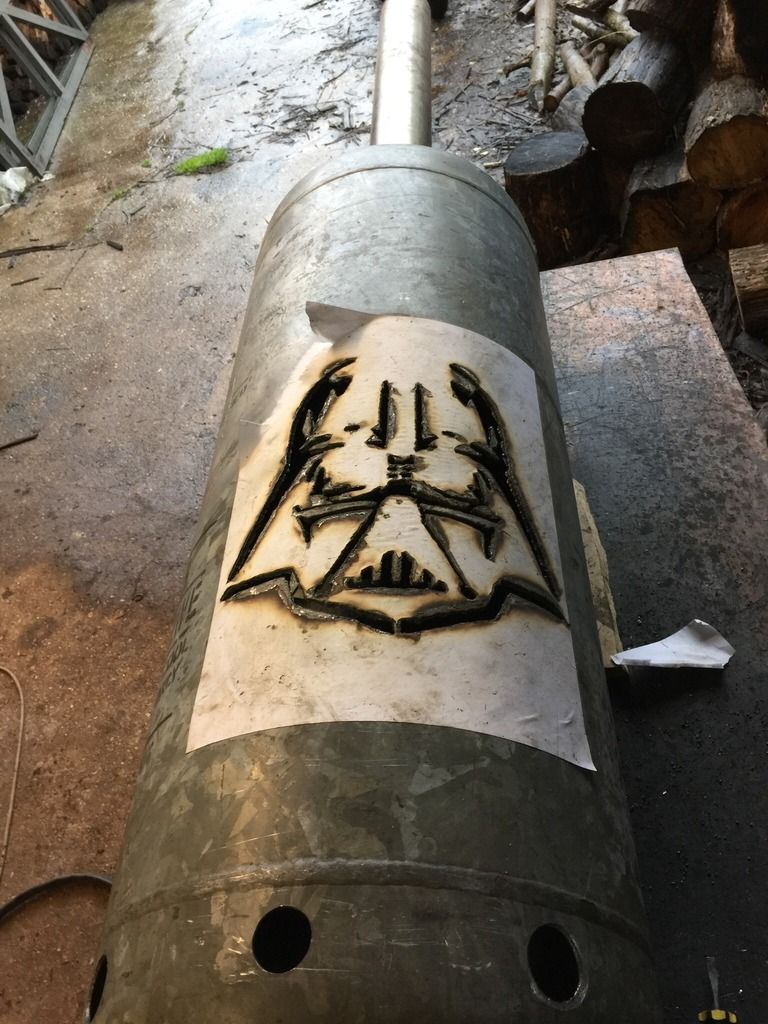 I took the rest of the stencil off with a wire wheel.
This is a full view, all I have left to do is weld on some hinges, a handle for the door, a grate for the fire to sit on & give it a coat of HT matte black to match the smoker & it's ready for the veranda.