Not my first, but my favorite and most enjoyable. The kiddo calls one evening and says he just scored me a 120 gal tank for a couple of beers at a local pub. Great...like that's the first place I usually go to score for a build. Gotta be some kind of fine tank for a couple of beers.
Picked it up the next day and she was a dandy.
Have some faith in the kiddo Wreckless.
The first thing I noticed was all the ports located in one area. That was going to be one hell of bung patch. I figured I would cut the whole section and see what the tank was going to do. I have heard it said that while cutting a tank it will talk to you. This one was screaming and did a nice visual as the last cut was made, leaving the impression that it prefered to be left in tact.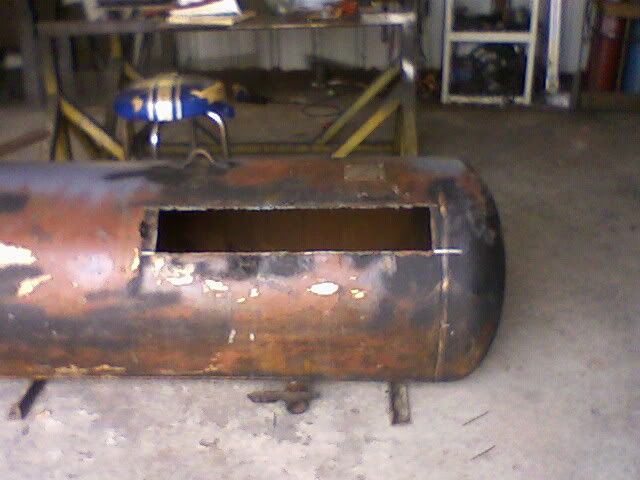 Thinking now that cutting the doors was really going to be an eye opener, I started working on a plan b when a visitor showed up at my shop. He said he had seen a couple of my builds out and about and asked what this was going to be, he might be interested in one. I responded,"Well, ya see where this huge hole is? I'm going to put a smoke box there. And where the doors would go, i'm going to scrap that. And then..." "Ookkayy then. I'll be back in a week or so when you're feeling better" he said. Damn tourists. True to his word tho, he stopped back by a week later and the tank was starting to take shape, at least enough for him to have hope that this may indeed be a smoker some day.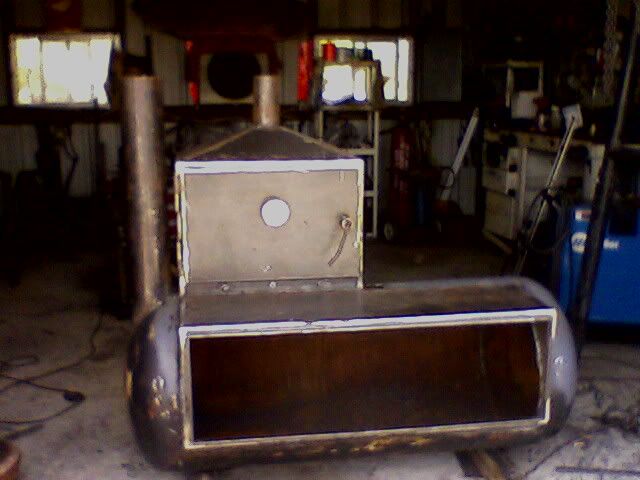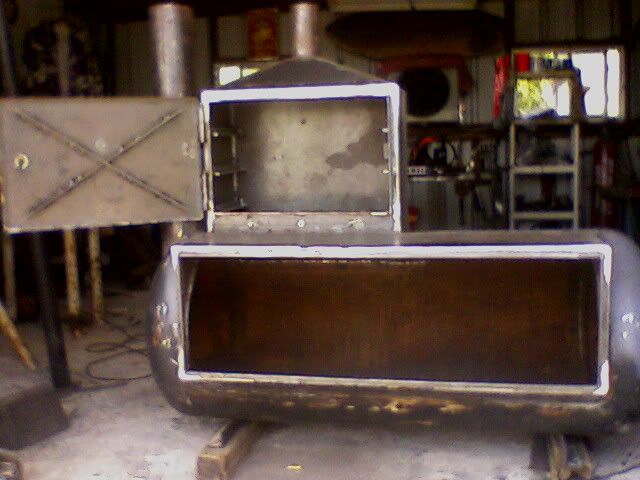 ( To be continued...)