So I've been plugging away on my charcoal kiln while finishing up my mini GF & now I've probably only got a few hrs/days in the shed to go.
First I got two 205L drums. I cut one into 1/3-2/3 & burnt out the 2/3 piece.
After leaving if for a few weeks it started to rust, but that's ok, at least the paint is gone.
Then I got the other drum(making sure it was an open top type).
Because I couldn't find a locking ring I had to weld four small toggle latches on the lid.
Then I cut a hole in the side to connect the transfer pipe to the top drum. This pipe will send all the smoke & sap condensation back down into the fire to burn off.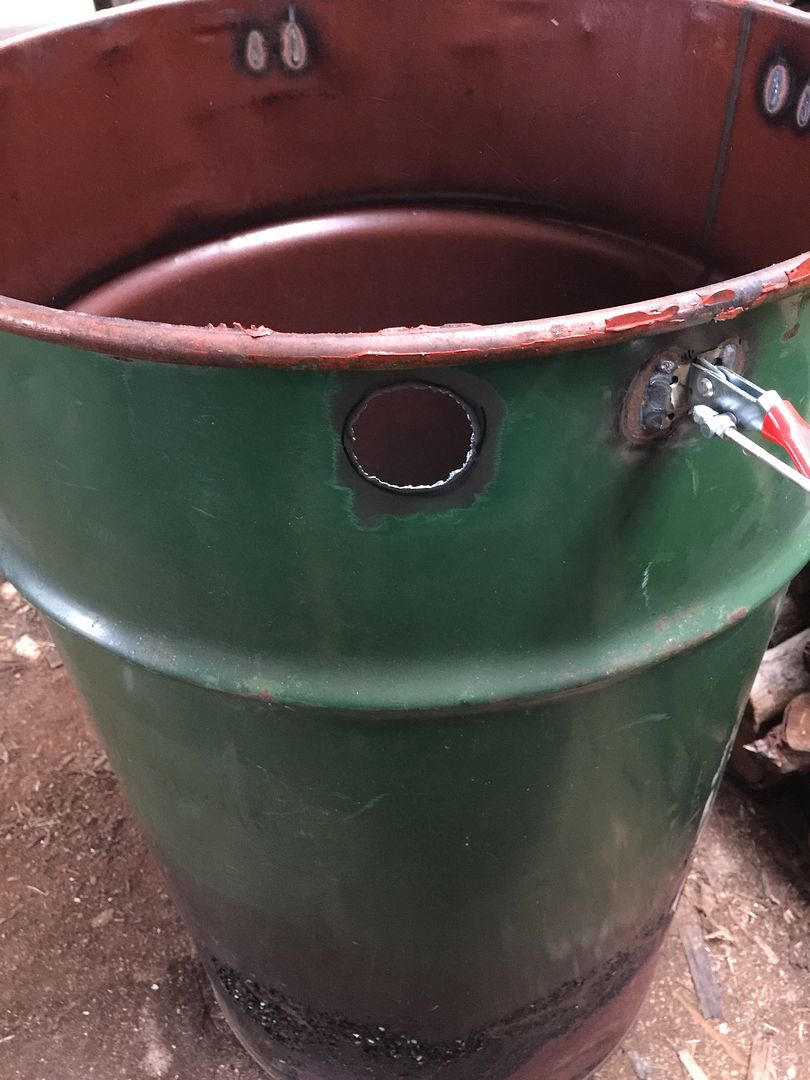 Next I cut up some old trampoline frame pipe to make the transfer tube
& shaped the end, cut the hole & welded it all together.
There will be more pics to come very soon, & hopefully some good results of cheap charcoal.