It's time I made good on my promise but instead of trying to transfer a drawing I'll show you one I'm building for Edna now that she runs on charcoal instead of the pellet drive. For lack of a better term I call this a wind fence.
Start with the end of your stack and a 1 inch wide strip of thin sheetmetal - I'm using some scrap 14 gauge I had...
Bend the strip into a loop around the stack pipe so that it is a half inch larger radius than the stack pipe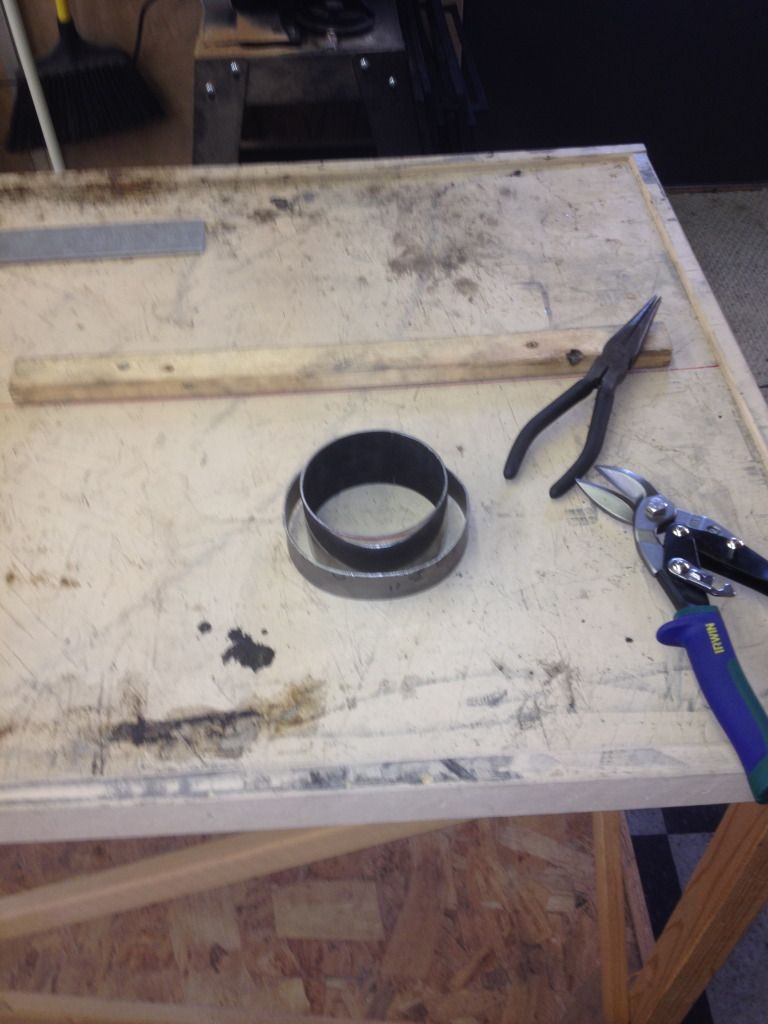 Make 3 Z-clips about half inch wide with rivet holes in the ends
And attach the loop you made at the top of the stack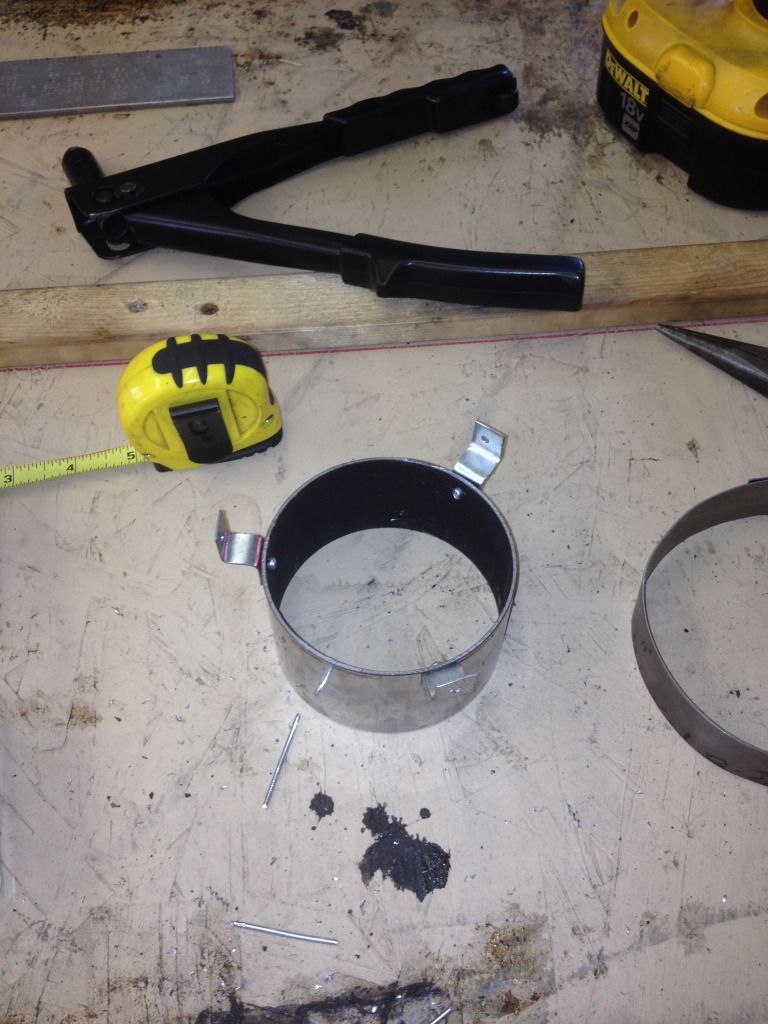 You want the wind fence to be centered vertically over the top lip of the stack pipe so there is metal above the stack pipe and below it.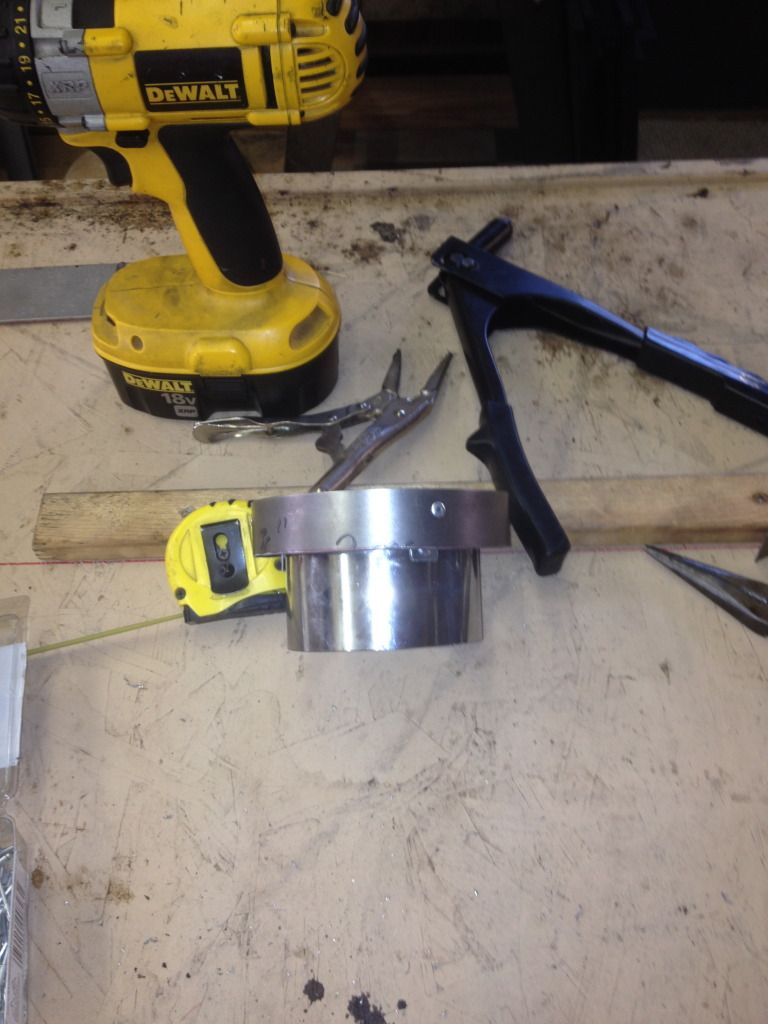 This is the finished wind fence on Edna's stack on the left and the one I've been using on Edgar on the right...
As most of you have pointed out, wind blowing over the end of the stack is just like the soda straw experiment in school where it sucks the fluid up out of the bottle and it does the same to a smoker by sucking too much air through it and causing it to stoke itself and run too hot. Fortunately wind is a horizontal concept - who ever heard of the wind blowing straight down? So when the wind blows across the wind fence it does 2 things - 1) it pulls air from AROUND the stack's outside where we left the half inch gap and because of this it 2) rolls forward instead of running across the top of the stack in a straight line which would have created a low pressure area like the top of an airplane wing.
This is just the first half of solving the problem with wind effecting an enclosed fire - but it's the half I had the materials to do tonight - so there ...
Next post will be fixing the draft - it's similar but I don't have the materials yet so stay tuned...
P.S. If you have a UDS or smoker with a top exhaust hole and no stack - I would suggest you add a short stack and fence it - it's kinda like inviting the problem out to play and then killing it