This is how I learned to trim chicken so that they come out uniform and predictable. I do not scrape skins and instead account for that in my cooking technique. This is just one way to do it, I happen to like it:
1. Lay the thigh on the board with bone side on the right (unless you wield a knife left handed - then reverse everything I do)
2. Pull the skin on the bone side up a bit to expose the line of fat that runs along that side.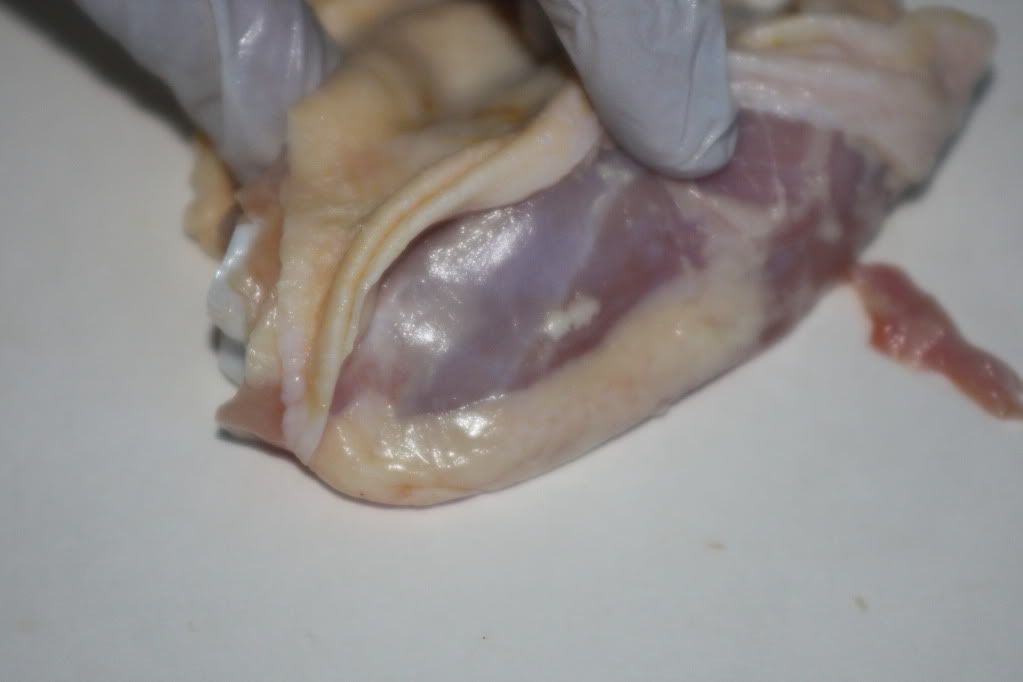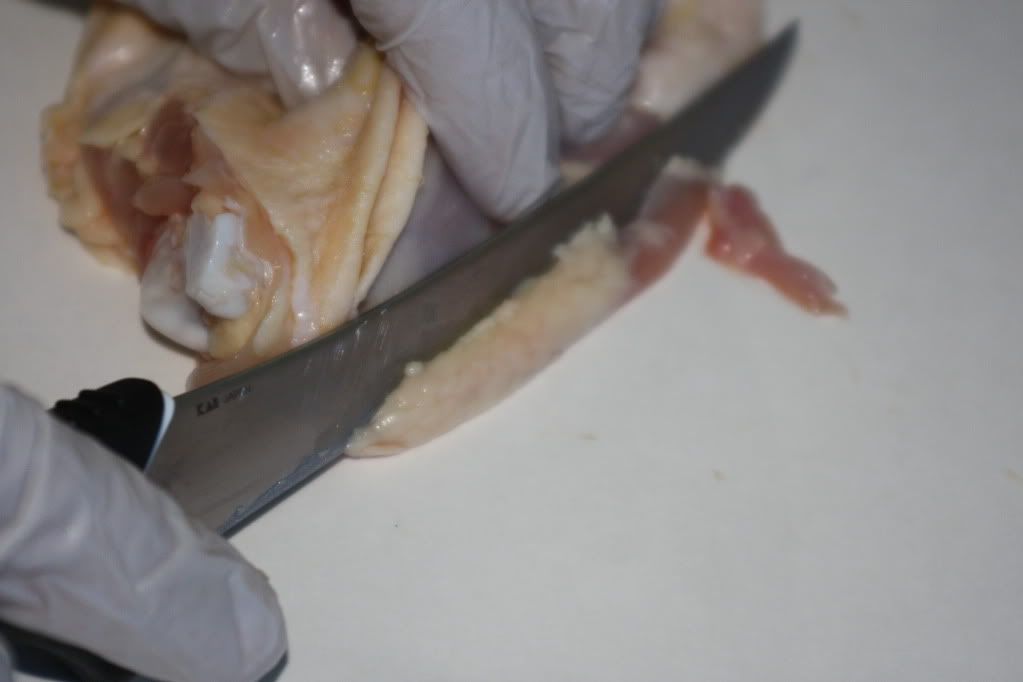 3. Flip the piece over and pull up the 'triangle' on the back of the thigh. This is a weird piece of meat that has a bloody / marrow-y taste to it that I don't care for. This is one piece of meat that I will never save or reuse. Get your finger under it and pull it up so it stands along the bone.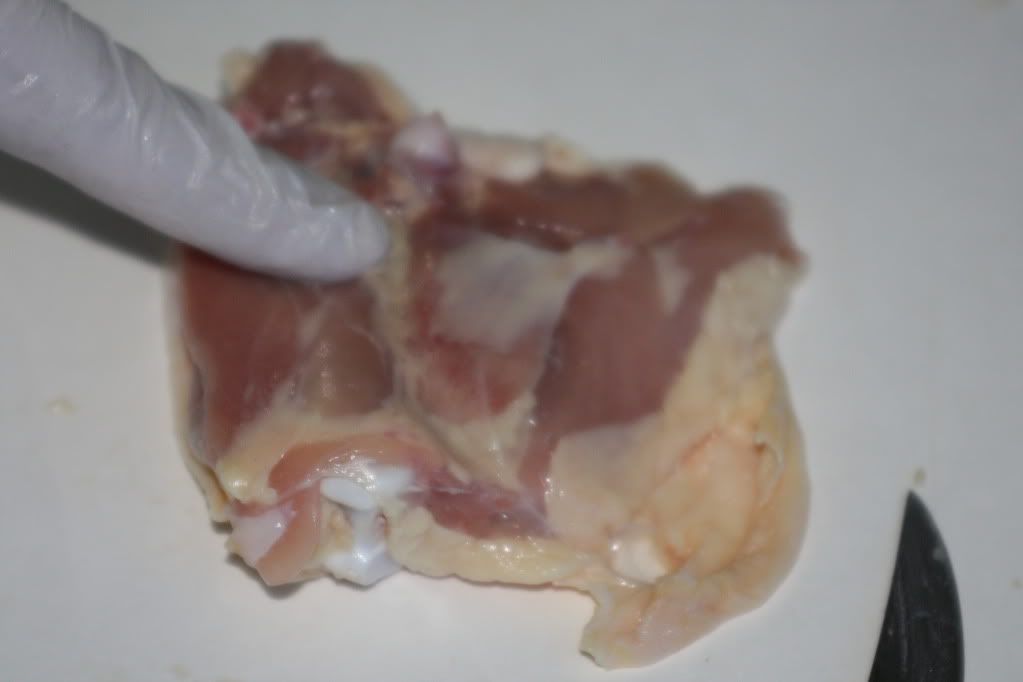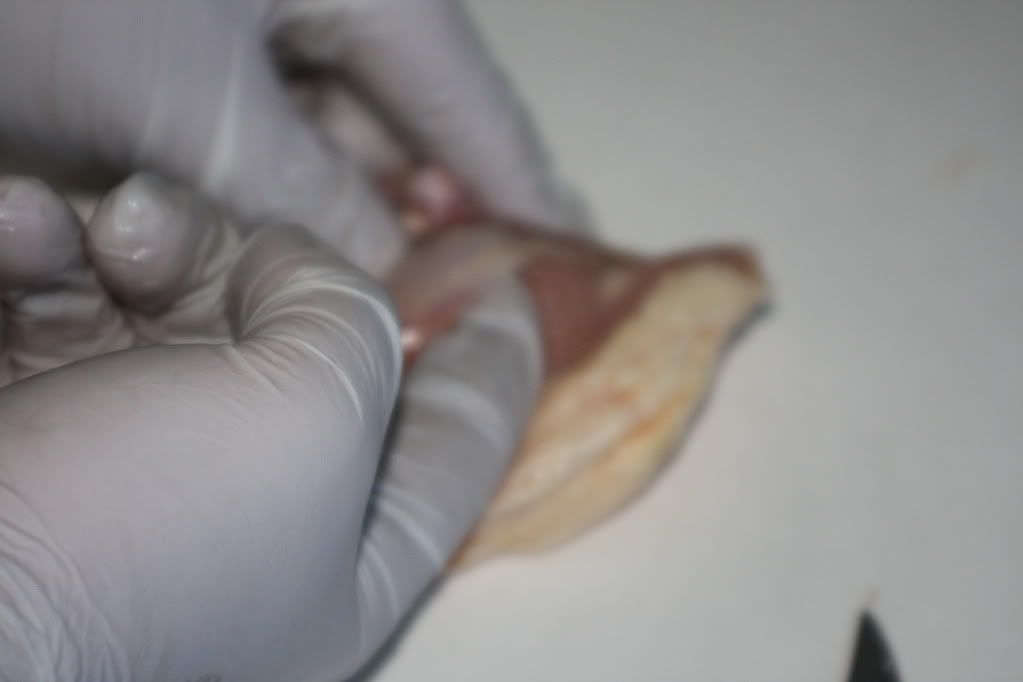 4. Slice the triangle off along the bone.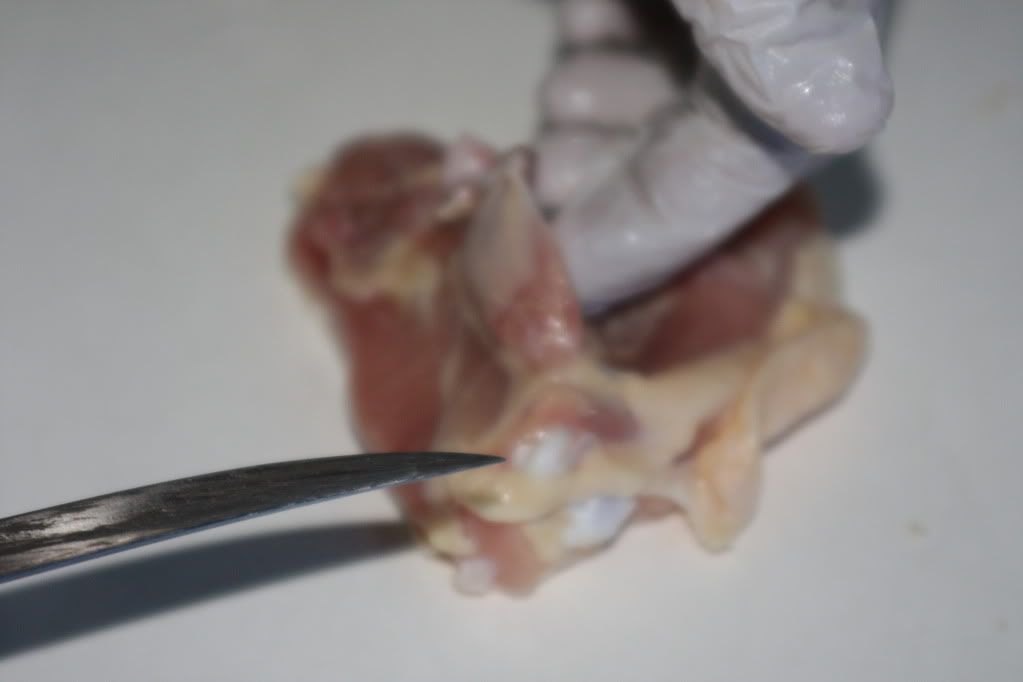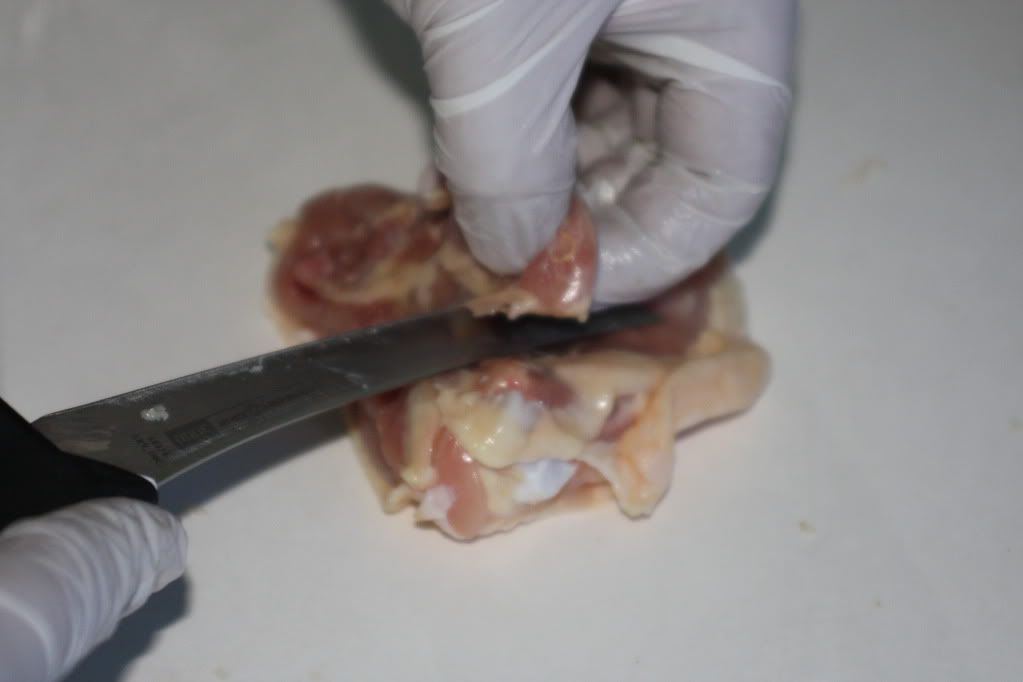 5. Once removed, it exposes a line of blood and connective tissue. Try and get your finger underneath of it, but if you can't, carefully slide your knife under it and make room for your finger. The pull the whole bunch of nastiness loose and cut off at its connection points on either end of the bone.
6. Flip the piece over and lay the skin out flat. On the meat side you will see a large piece of excess skin. Cut it off square.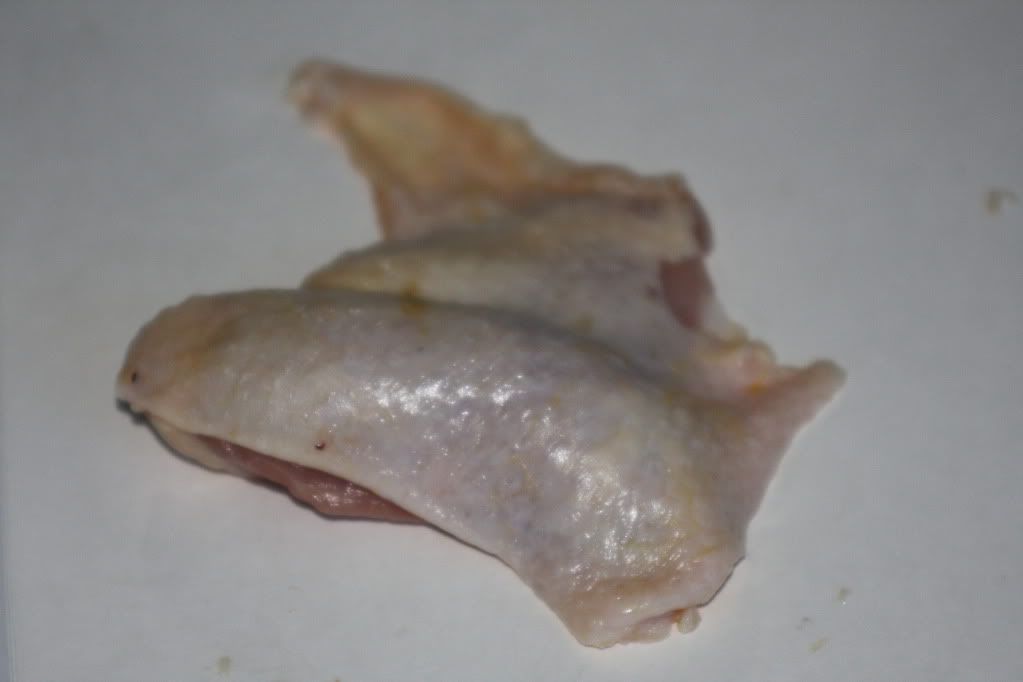 7. Along the top of the piece is a muscle I have always called the 'rough muscle' because of its appearance. It tends to stick out unsightly. If need be, flip the piece over and filet some or all of the rough muscle off so that it no longer sticks out. i don't have a good pic of the rough muscle from this batch of chicken. Once the rough muscle is gone, square off the top.
8. Finally, fold the chicken DO NOT ROLL THE CHICKEN and stretch the skin across all areas of visible meat. Do not fold any of the meat side under the bone. When it cooks you will not be happy with it. You now have a nice square thigh that no matter which side a judge bites into, he/she will get a nice bite, without connective tissue or bloody flavor.