It's finally complete!!! Been working on this one for a while. My boy threw out the idea to do a custom paint scheme, so here it is.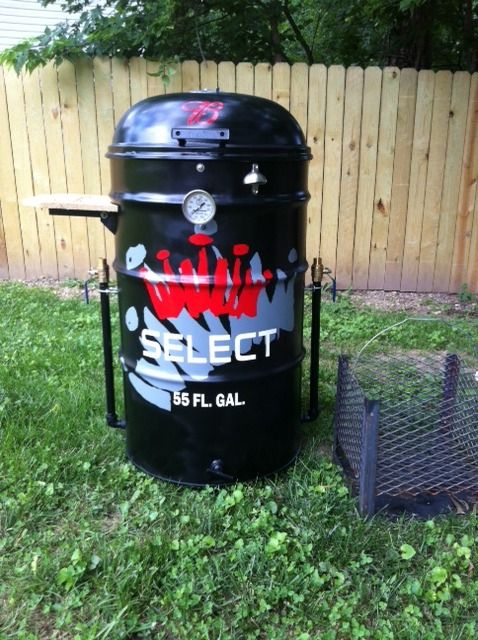 He hand drew the logo and I painted it on.
Pull tab on the lid.
Fold down shelf and wheels for easy moving.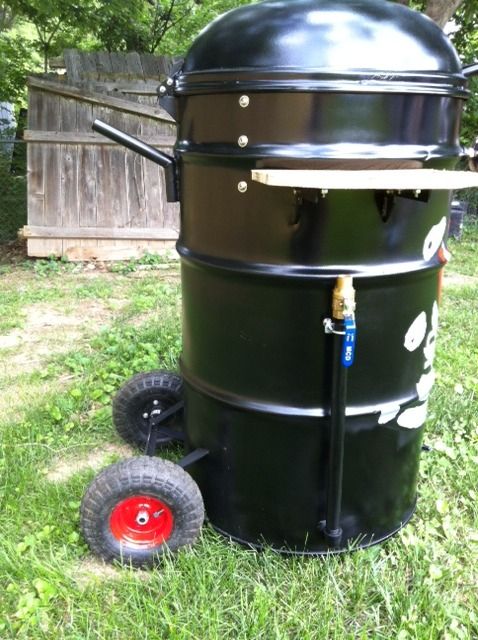 Hinged lid. Nothing worse than trying to find a place to set the lid while saucing or foiling.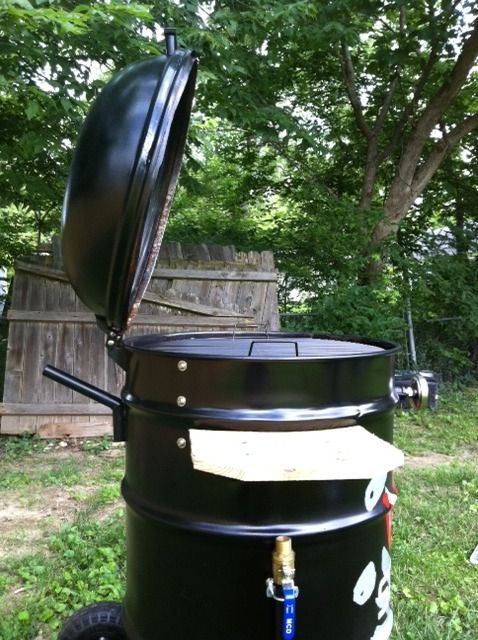 And what beer can smoker would be complete without an official Smokerbuilder thermo and bottle opener?