well this is one of my reverse flow builds I did over the summer. I'm still working on the trailer side of this build and putting some of the finishing touches on the smoker itself.ok so here we go.
I'm sure you have seen some of these pics before on the other site.
I found a deal on some tanks from a friend of mine. they were water tanks off of concrete trucks.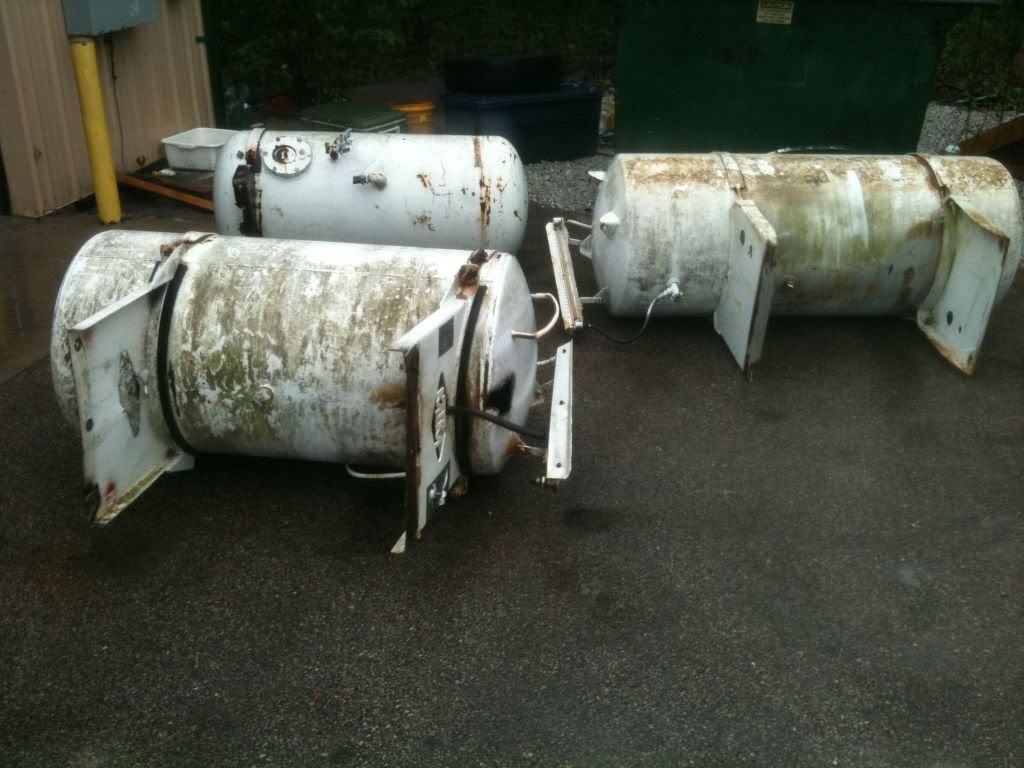 of the 3 there was 1- 120 gallon, 1- 140 gallon and 1- 160 gallon. I chose to start with the 160 gallon. So I marked out the door and the fire box opening. Inside the tank were some vertical baffles so i had to remove them also.After getting the door cut out i set it aside then cut the firebox to cook chamber hole. Then I had to clean up all the rust from inside the tank and cut out a couple bung holes for patching.