Had a craving for ribs today
I just happened to have some already trimmed St. Louis style ribs handy. I pulled the membranes off and rubbed them down with mustard on both sides.
I really like using mustard on pork. You don't really notice the flavor but it really helps stick the rub to the meat and gives it a nice glaze kinda crust on the outside.
so in my rub I used some of my normal favorites-
ground red pepper
brown sugar
creole seasoning
cumin
black pepper
paprika
celery seed
ground mustard
and a couple others
I mix all the spices in a little grinder I have but a food chopper works ok. Then I put them in a shaker so I can coat the meat evenly and if I have any left I can save it for later.
here's the goods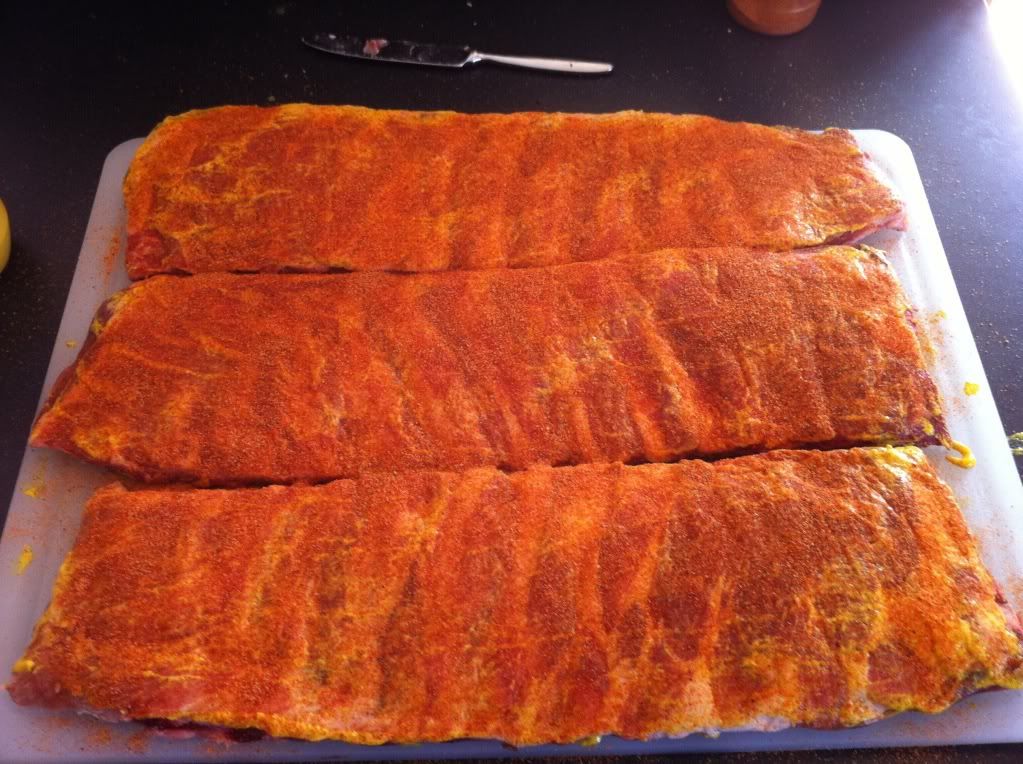 I will post some more pics when they get done. About 7 or 8 hours from now.