here is a simple fattie. these are great for snacks and a great addition to breakfast.
first ya gotta weave some bacon...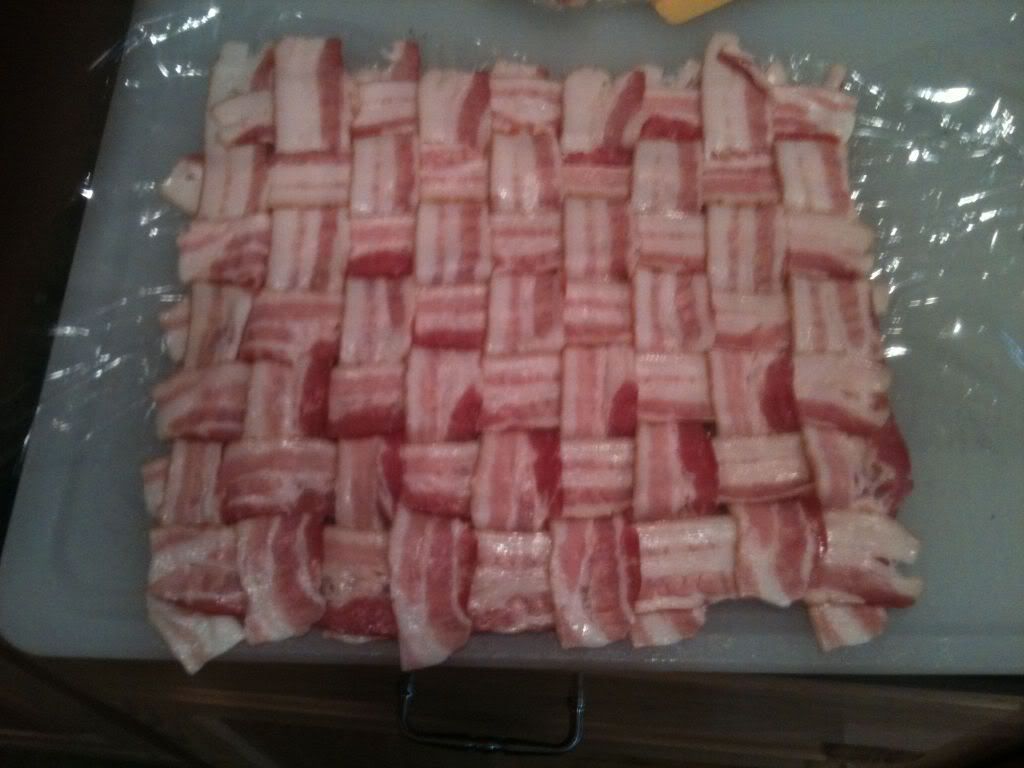 next put a chub of sausage in some plastic wrap, wax paper, or better yet a 1-gallon ziplock bag works the best...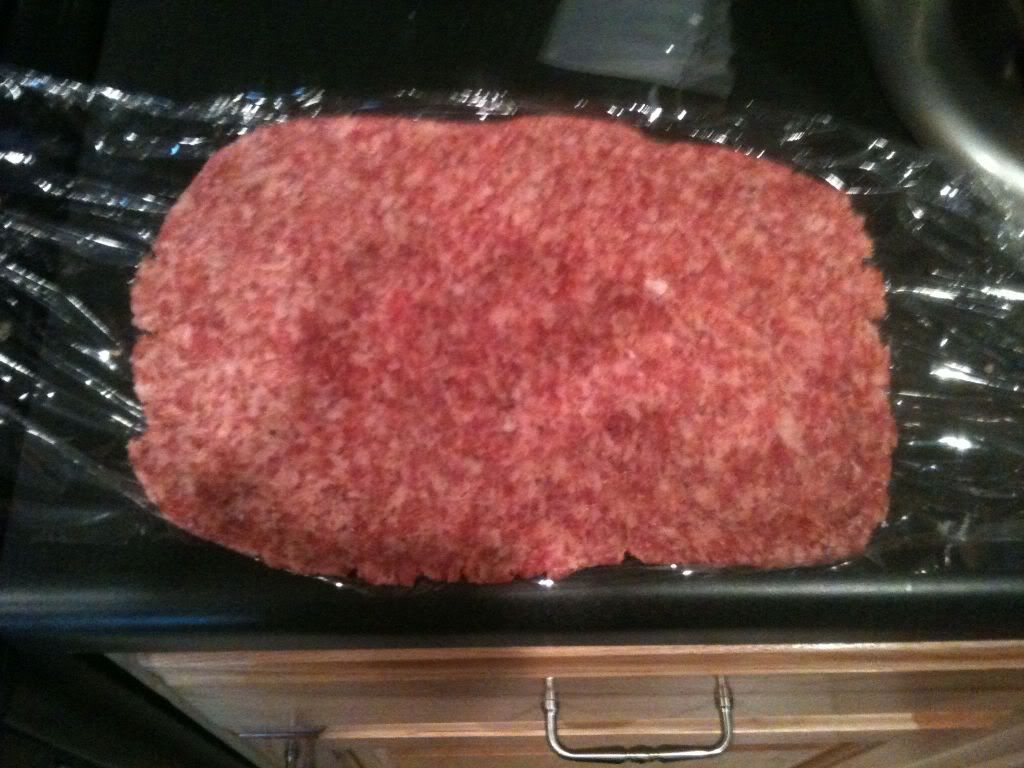 then put the sausage on the bacon weave...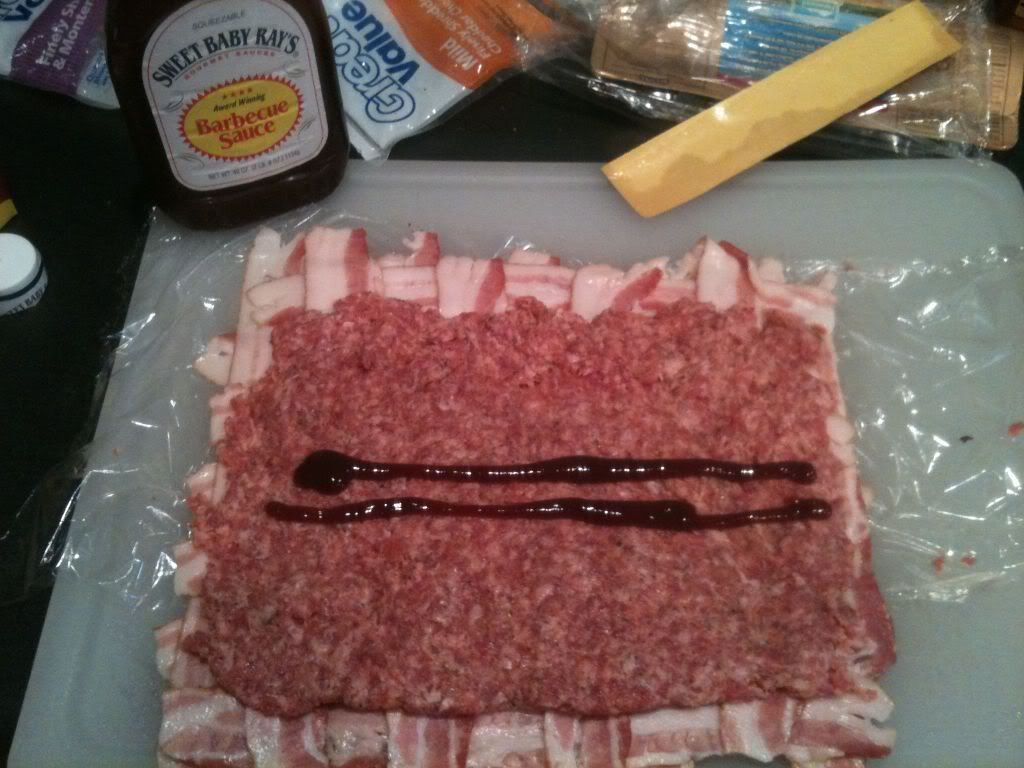 put some toppings on it. I was in a hurry so i just did some BBQ sauce and some cheese. my favorite is to use fried potatoes,
cheese, onions, tomatoes, peppers, and whatever else will fit in there LOL...
then roll it up and tuck the bacon weave around and into itself...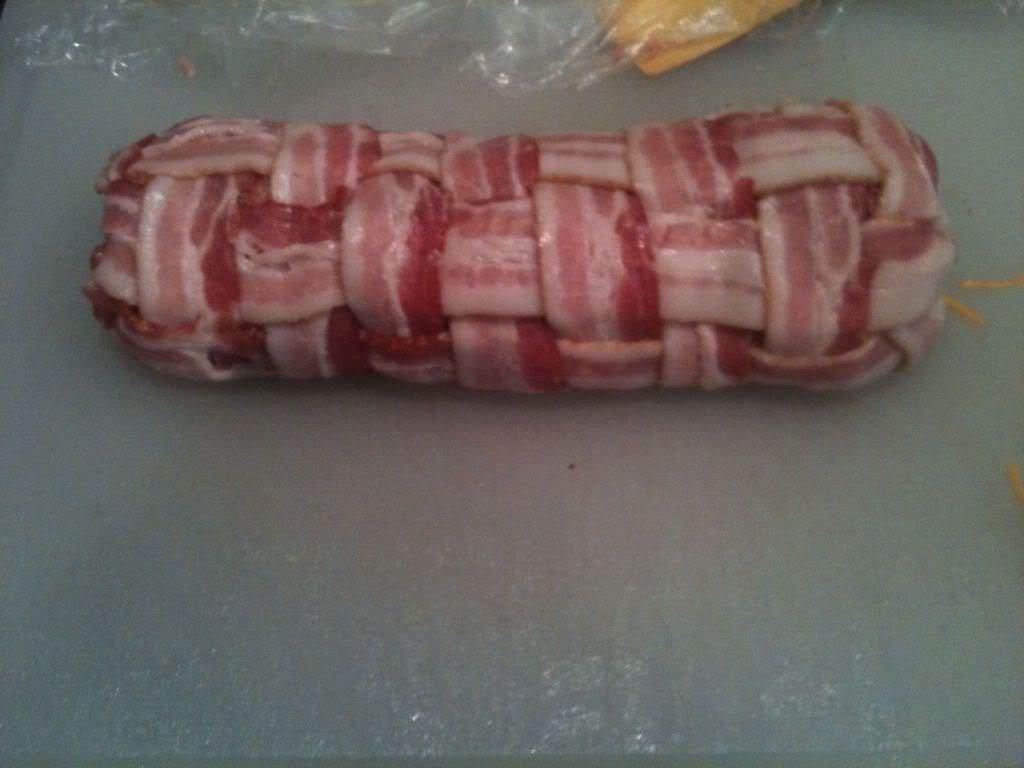 I like to find a cooling rack to put them on. makes it easier to move them around.
Put'em on the smoker. in this case i was using one of my UDS smokers...
smoke them for about 1-1/2 hours at 225*F and they should reach about 160ish*F and the bacon should be browning up. pull them off the smoker and cut them up.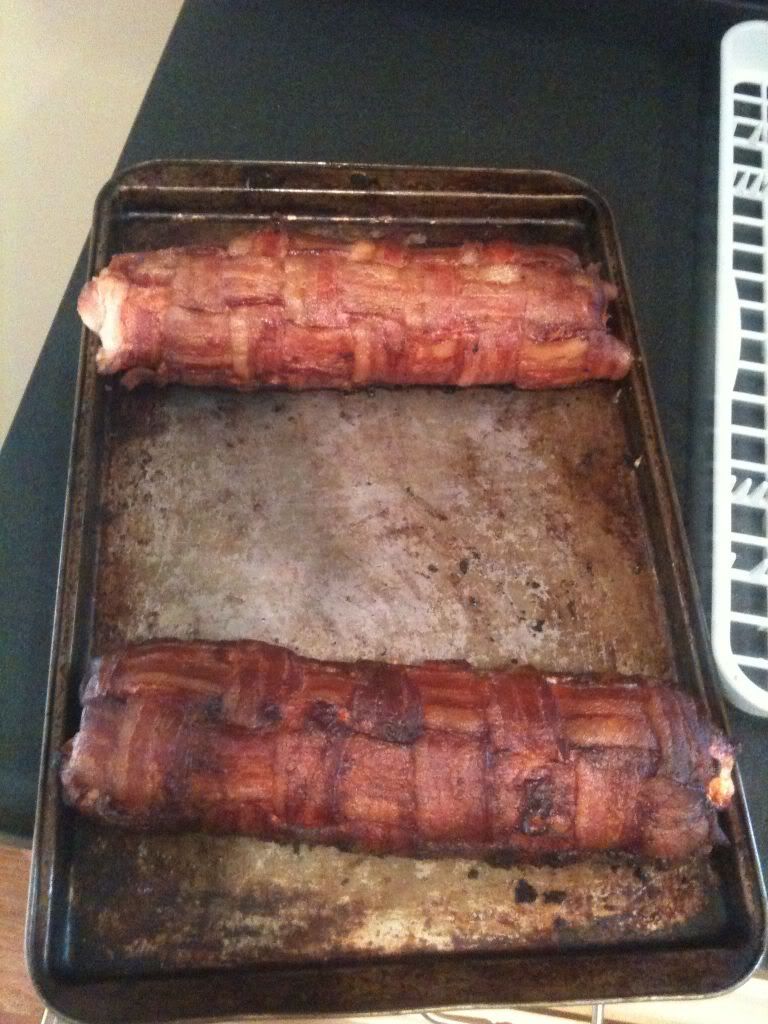 I slice them about an inch thick and serve them over homemade biscuits and eggs and cover them with gravy