As most of you may remember, we had some pretty crazy bushfires at the start of the year. Well, the rain started the day before yesterday & hasn't stopped. The local pub is under water, the caravan park is under water & it's slowly creeping up the back paddock. Although we are in no danger of being flooded, we are pretty much stuck where we are as the roads around us are flooded.
This is a pic of our paddock normally. A bit browner than usual but you can see the creek.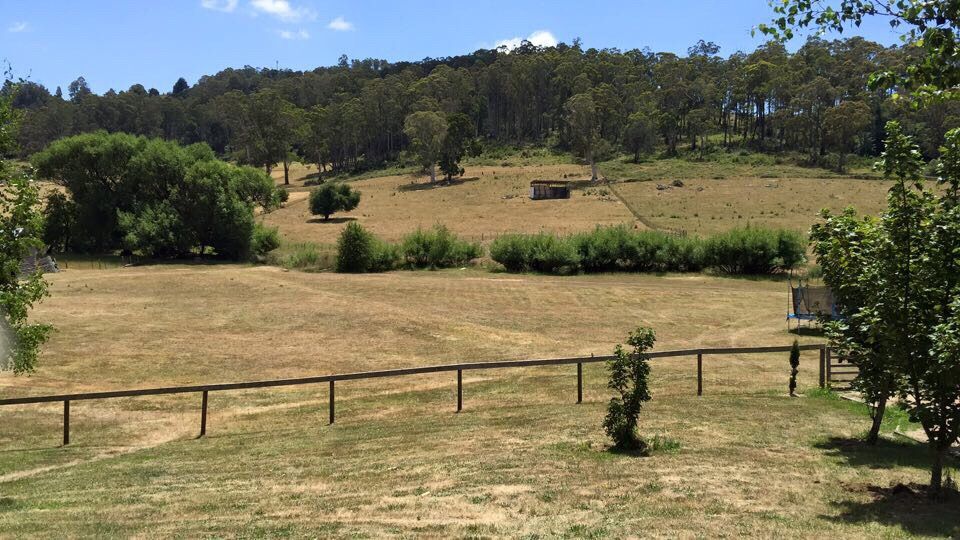 & this is the raging river we have now!