I just had to build this bumper before I could build my new FB and vertical box for my trailer rig. But anyway this is my first pickup front bumper. I had this little plate that a buddy gave me well it got bent up so I figured I could make it a little better. So this is how it was.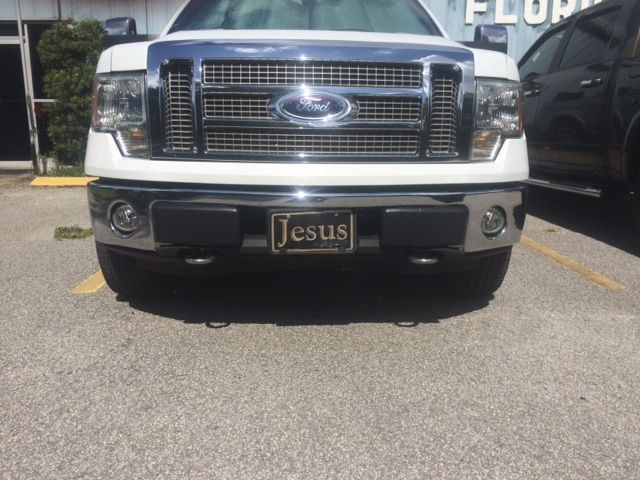 So I asked another buddy to cut the letters out on his plasma table and that became the center piece.
Thank goodness for forklifts, makes test fitting easy.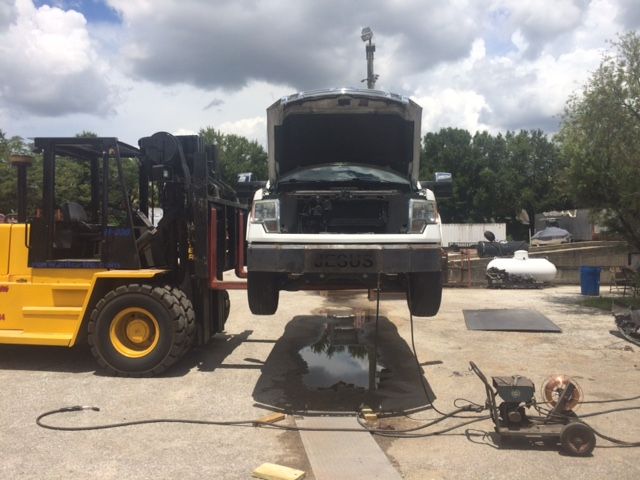 Ready for some color.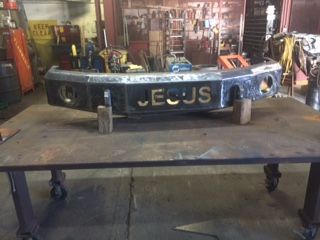 And this is the finished product.