Outside dimensions are 40" wide 48" tall and 27" deep.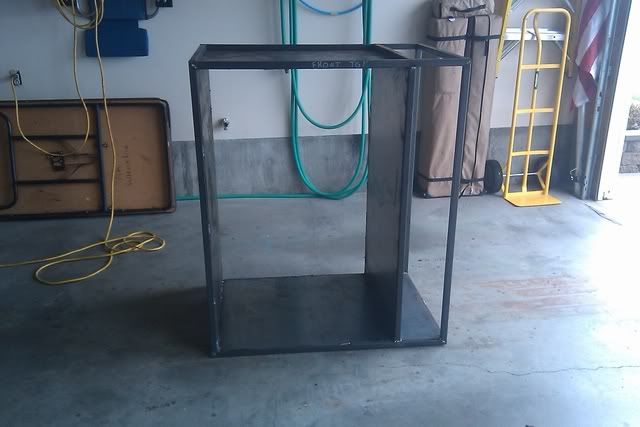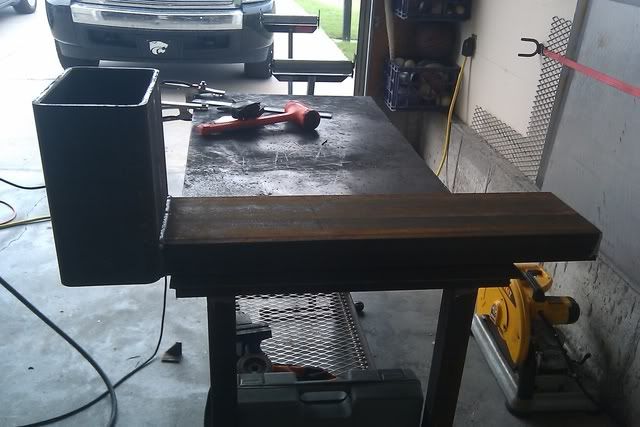 Transfer tube is channel iron with only the first 6" of the bottom sealed. Burn area is 3/8" 6x10 tubing scrap. The rest of the chute will be tapered.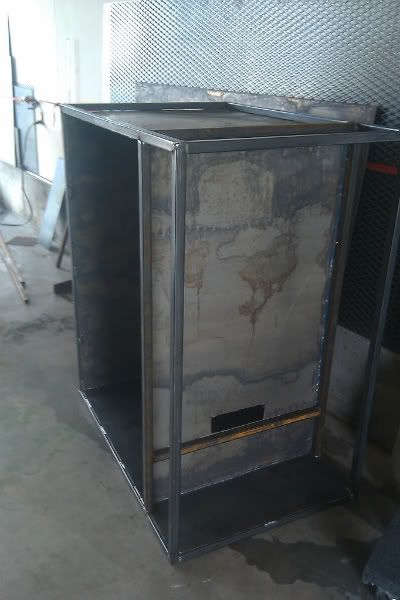 Chute assembly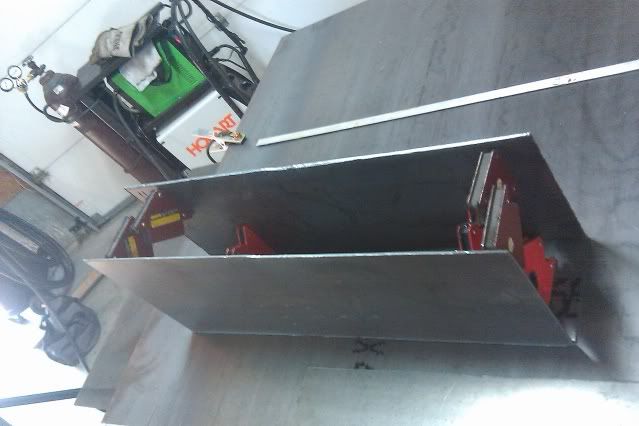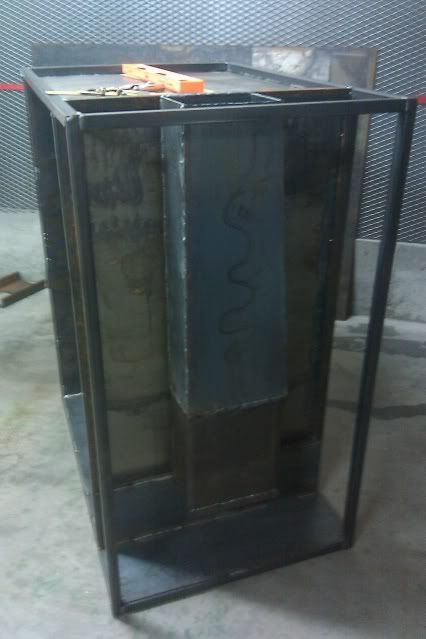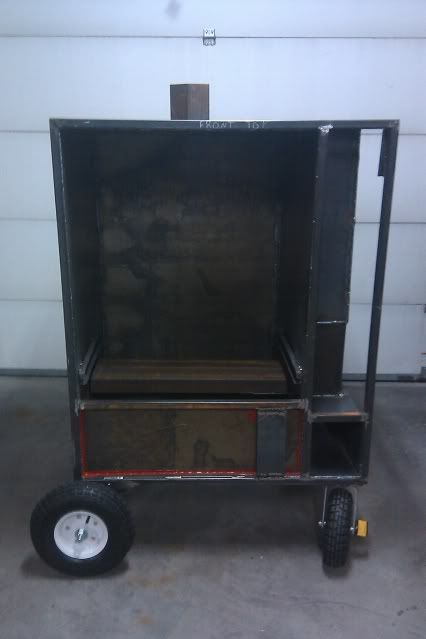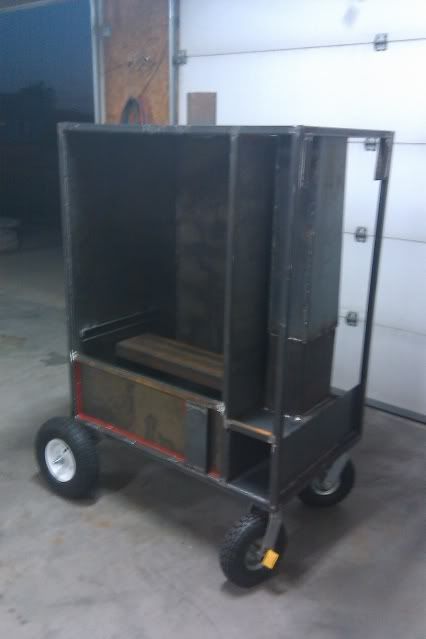 Home made break. bending 20ga for the outside skin. Not too bad for first use.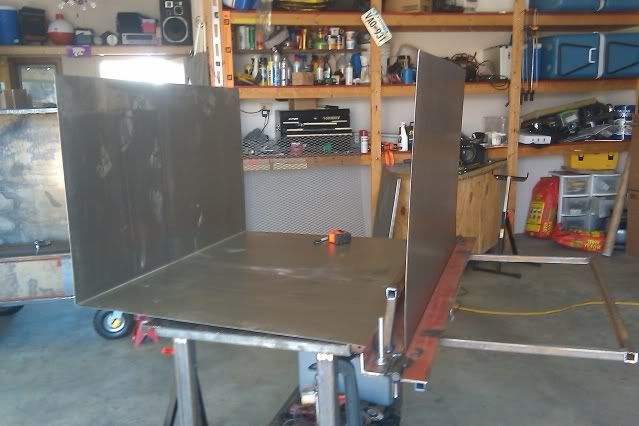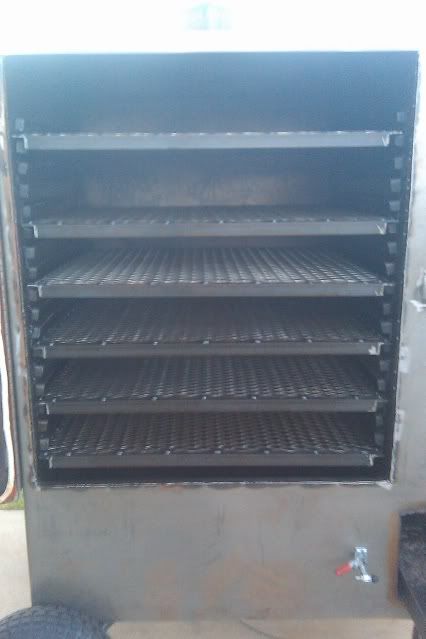 AND THE FINISHING TOUCH