Well with the snow and ice hitting the midwest we have been stuck at home all day. So I decided to smoke up some pork butts just for the heck of it
I had 2 10 pounders in the fridge that were all thawed out.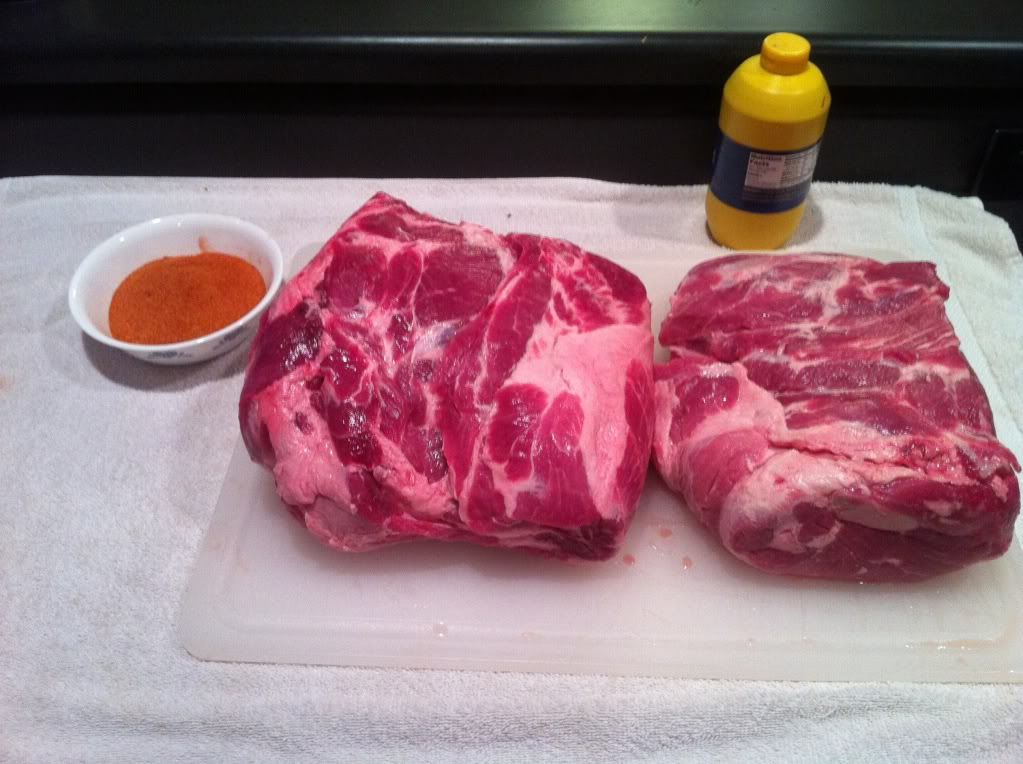 I have a rub I like to use that is sweet but has a real kick to it. ground red pepper, brown sugar, creole seasoning,
cumin, black pepper, paprika, celery seed, ground mustard, and a couple others I cant remember at the moment LOL.
I rub the pork butts down with some yellow mustard and put the rub on them.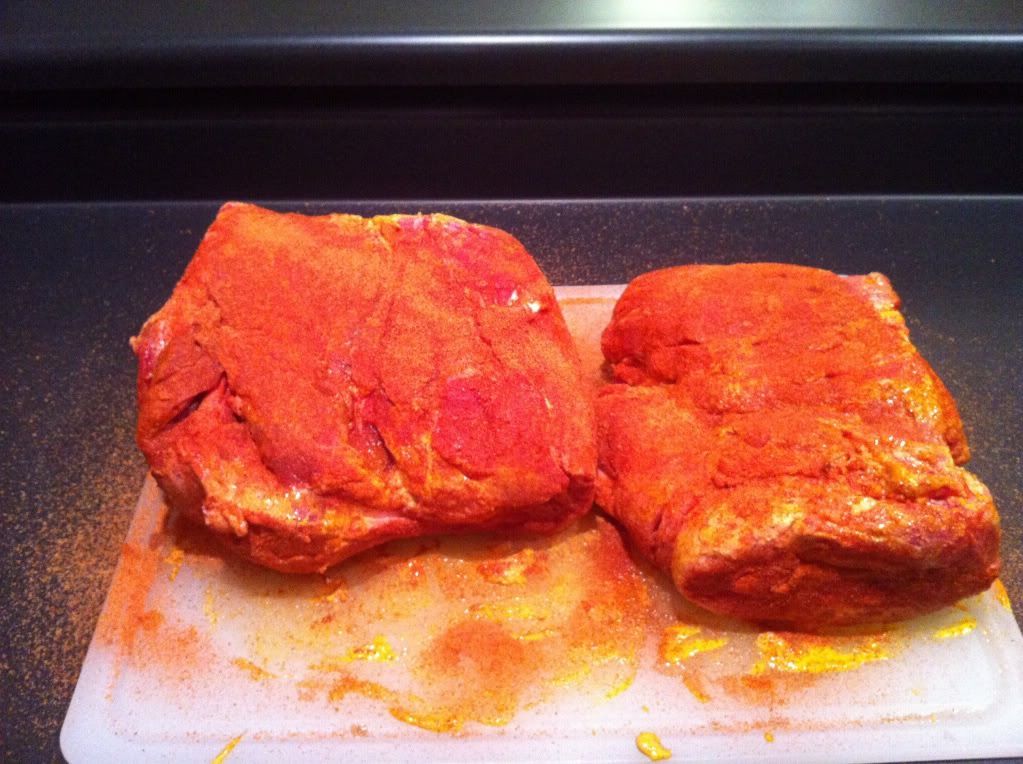 here they are on the Traeger....
OK I know! That's Cheatin LOL
they should be done in time for breakfast
more Qview to come then...