Ok here goes!!!
I stopped by Bass Pro tonight and grabbed a jerky gun and seasoning.
This is a pic of the one in the add at Bass Pro.
And this is mine
Here we are makin jerky.
The Mix.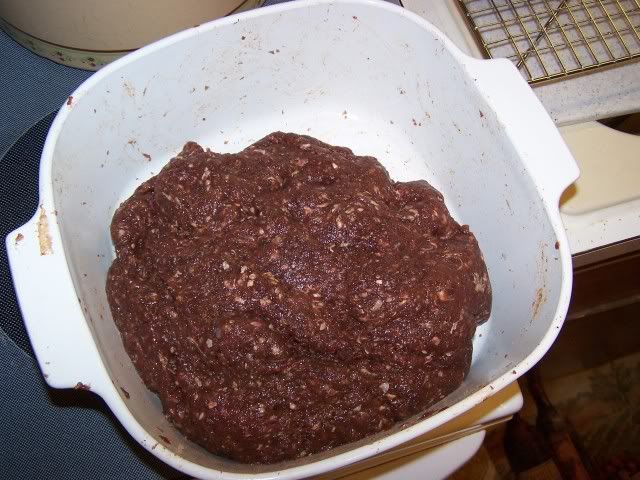 First load and time to refill.
In the oven on 200 degrees.
90 minutes then turn over and cook for 60 minutes more.
Then we see what happens.
I ran out of room on the jerky racks, adapt and overcome, so I used the wifes cookie sheet. LOL
Well I went about an hour and 20 minutes on the first side and an hour and 10 minutes on the flip side.
Letting it cool so I can frig it and get to bed. It taste pretty decent but I have had a beer or two, so we shall see how it is in the AM. LOL
If all is good then I will make up the last 2 lbs tomorrow.
Oh yes, the cookie sheet sucks!!!!!
The bakers racks are the way to go.
The next batch after tomorrow will have to be in the smoker.