one of the biggest problems of my double barrel smoker is holding temp. it is a giant pain in the ass. I pretty much cannot leave it. if you close the door, it smothers the fire almost instantly. I am looking at getting something like the DIgiQ fan unit. anyone use something like this?
http://www.thebbqguru.com/products/Digi ... r%29-.html
thinking about putting two fans on the back of the bottom barrel.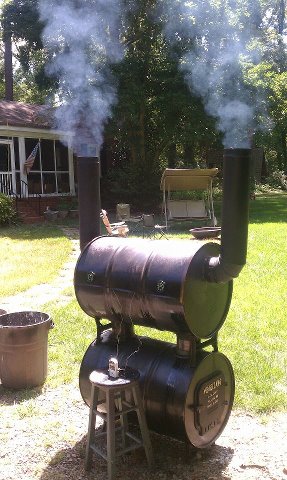 thoughts?
hank